The Dream Book of Self-Knowledge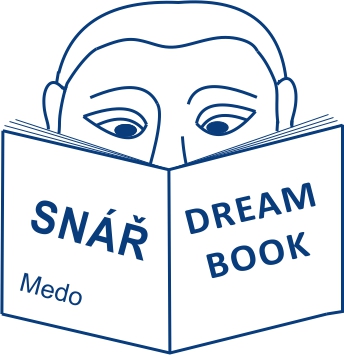 black oil: symbolizes the increasingly stronger tie of dependencies, also danger and negativity, but with a high potential to transform this negativity.
yellowish oil: a blessing for the human world.
other colors of oil: see Color.
disappearing, fading: the dreamer is losing the prerequisites for spiritual anointing or for the transformation of the negative part of himself; he should therefore fundamentally rethink his life attitude and try to take a morally purer path.
oil pressing: has a deep mystical meaning in dream symbolism since it is a foreshadowing of spiritual anointing.
lubricating a machine, motor, gear, machinery or components with oil: the attempt at easier progress through life; sometimes also a symbol of karma*26 that puts into motion one of the dreamer's sexual or emotional relationships.
rubbing oil on the head, feet or entire body: has a deep mystical meaning in dream symbolism; a foreshadowing of important acts in self-improvement; similar anointing appears in Christianity and in Judaism.
rubbing oil on hands: does not have in dream symbolism as deep a mystical meaning as rubbing the head, feet or entire body, but still foretells successful acts in self-improvement.
oil running out from the nose (seeing or experiencing): the dreamer has intuitively found the path to a blessing.
seeing sizzling hot oil: eliminates disruptive obstacles and foretells of important transformations.
burning: if the oil burns with a pure flame without smoke then it is a foretelling of a spiritual transformation; if the oil smokes while burning then the dreamer should place greater emphasis on a thorough moral purification since without it transformation is very risky.
violet: after sadness comes hope, renewal, a new mindset, rebirth.
buying: longing for a blessing.
drinking: longing for an inner blessing.
seeping into the body: an inner blessing.
flowing from the heart: spiritual contents of the psyche come from within; the life of the person from whom the oil flows from the heart will be a blessing for the human world.
synonymous with inner energy linked to emotions; this is understandable since emotions are just as destructive (when we cross the borders of the guarded waking consciousness) as oil, which can suddenly burst into flames.
in tanks: represents those emotions that we will work with in the near future.
getting hot, catching fire: subconscious attempt at the rapid destruction of inappropriate emotions that hinder our nature; there is the threat, however, that emotions will not burn up harmlessly.
oil crisis: the unconscious is using this image, which is almost always "borrowed" from the future (see Past and Future Visions archetype), to tell the dreamer something about passivity, i.e. about a lack of activity in self-improvement.
seeking oil-field sites, drilling for oil: this image symbolizes the search for inner energy linked to emotions.
processing: see Refinery.