The Dream Book of Self-Knowledge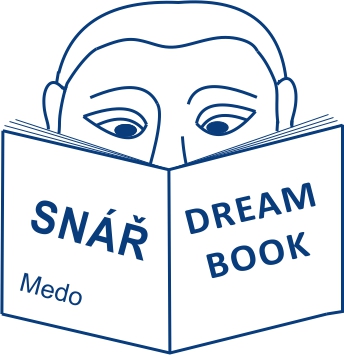 on a bench: a person sitting on a bench is a personification of the dreamer, the part that needs understanding and change; the person thus symbolizes a problem that the unconscious is pointing out.
alone on a bench: you are vainly hoping for a romantic relationship.
someone refuses to sit on the bench with the dreamer: you are experiencing rejection in getting to know someone or during a romantic encounter.
people sitting on a bench: almost always represent instinctual personifications.
on a railing: this image symbolizes the dreamer's ability to resolve problems, overcome obstacles and extract new information from the hitherto unknown subconscious.
in an armchair: everything that appears in an armchair is an allegory of illnesses or dependencies that are currently openly rising into conscious life via dreams; the armchair is therefore able to "materialize" even bizarre sexual ideas; see Armchair.
in a chair: once the dreamer properly initiates the self-improvement process, he sees in this position his dependencies and negative traits which enables him to better work with them and remove them.
two people sitting on a single chair: if they are sitting on each other, then it is a symbolic expression of a sexual act even though the image is void of any eroticism; if they sit next to each other, it is a symbolic depiction of a fight over a place or position.
sitting on two chairs or seeing this image: the dreamer should contemplate his own egotism and senseless desire that leads him into ever more tragic dependencies.
sitting on a table: this image expresses the dreamer's subconscious desire to become a central symbol; the image of a strong ego.
on the stairs: the mind resting in peace, without trying to conquer, discover and explore is especially typical of those who "are dead to the world" and spiritual personifications in cases in which the dreamer, sitting on the stairs, admirers the beauty of surrounding things without wanting to possess anything.
sitting at the feet of others; others sitting at the dreamer's feet: respect, pure love, but sometimes even slavish subservience.
sitting in an open window: symbolizes nostalgia and sadness in the soul.
sitting in a wheelchair: the dreamer must relinquish everything that passes by and everything out of reach; the unconscious thus symbolizes the dreamer's inability to continue through life with these symbols and relations, as well as his inability to resolve a mutual conflict and dependency.
on a chamber pot: symbolizes the desire for material wealth.
sitting in a yoga position: see Yoga.
on a throne: the person or other creature sitting on a throne is a personification of the dreamer that will dominate his subconscious and therefore it is very dangerous if instinctual or demonic personifications sit on the throne.
for rest so that the dreamer gains new strength: does not refer to the physical loss of power, but occurs in a psychologically demanding period and reflects the need for mental rest and relaxation.
people sitting on each other: a symbolic expression of a sexual act even though the image is devoid of any eroticism.